Dreaming of a Green Christmas
by Karla Stange

It's inevitable. Every Christmas, you receive a gift you don't want or need. A fuzzy chartreuse sweater three sizes too small. Another kitchen chopper/steamer/juicer gadget that is used once, then forgotten. Or one of those ties in the shape of a fish. Of course, you smile politely and say it's just what you wanted, but the day after Christmas, it gets stuffed into the closet with all the rest of your I-don't-know-what-to-do-with-this-but-I-can't -throw -it-away pile.


This year you can do something different. You can give and receive gifts that protect and enrich the environment. You've probably heard your mother say "Well, it's the thought that counts, honey!" This simple sentiment rings true if you remember that a gift is meant to be a symbol of gratitude and love. But the physical object often winds up in our stuffed closets.


So this year, make an effort to choose useful, environmentally-friendly or "green" gifts that symbolize both your love for the person and your respect for Planet Earth.


There are two ways to locate green gifts for the holidays: you can search the aisles of your regular stores, which now carry an increasing variety of earth-friendly products; or you can shop at several small stores in San Diego County that specialize in recycled, organic and non-toxic products.


As an example of what you can find in these specialized stores, here is a sample of four local shops that are doing their part to educate the public about environmental issues through their products.


Karla Stange is an editor for the Times-Advocate in Escondido, an environmental reporter and a free-lance writer. Raised in Hemet, CA, she moved to San Diego 6 years ago and lives in Golden Hills.
[For another take on holiday consumerism, check out Bob Nanninga's article]


Mother Nature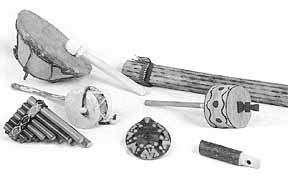 his new company, created by Liisa Daniels, has just published a catalog called Mother Nature, which offers a variety of organic cotton clothing, children's books and toys, recycled art and jewelry and non-toxic household products.


"The idea for this project came to me while I was pregnant with my daughter, Kylie. There was this amazing flow of creativity, and I felt like I was nurturing and giving birth to ideas along with the child inside me," Daniels said. She combined a background in marketing and child education with a love for nature, and a new company was born.


In choosing items, Daniels attended product conventions and brought her daughter and friends along. "I think I'm a good consumer, and I have an intuitive sense of what people will like or need. Also, I watched Kylie to see which toys she wanted to play with, and which items my friends were drawn to." Daniels said she feels all of her products work to educate and inspire consumers to buy products less damaging to our fragile environment.


Launching any business can be risky and stressful, but Daniels says, "There have been all kind of problems along the way, and many times I wondered 'What the heck am I doing?' But I really believe in myself and the fact that what I'm doing can make a difference."
The following items are a selection from the catalog. To receive a copy of Mother Nature, call (619) 483-8883.
Full Tiered Skirt ($59.99) Soft, full and incredibly feminine, this dropped yoke skirt is made of organic, lightweight jersey cotton.
Pressed Flower Frames ($29.95) Wildflowers are collected by hand to make these hand-made pressed flower frames. The natural wood frames come in three earthy colors.
Mancala ($14.95) This game of ancient origins has been played in North Africa and the Middle East for thousands of years. Colorful glass playing pieces and solid wood board.
Kultrun Drum, Curved Pan Flute, Rainsticks and Shaman Rattle ($3.50 to $18.99) are unique, hand-made instruments from around the world. Created using only organic materials.
Gift of the Tortoise, Orange Tea & Molasses, World Sings Goodnight, and Choo-Choo Boogaloo (cassette $9.98 or CD $13-16) Beautiful tunes for children, incorporating multi-cultural songs, classic tunes and sounds of nature
.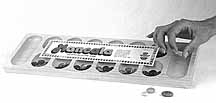 EnvironGentle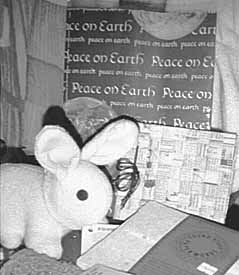 orrey Neel opened her Encinitas store because she was frustrated searching for environmentally-conscious products in San Diego County. She thought of an idea for her store when the City of Encinitas began an organized recycling program. "I thought, 'What are they doing with all the newspapers and plastic people are dumping off?' My idea was to sell useful or artistic products out of all that waste," Neel said.


The store opened in August of 1991, mostly selling biodegradable cleaning solutions to people who brought in their empty plastic bottles. The business grew into offering 100% recycled products and useful objects like organic cotton rugs, towels and clothing. The store now offers a wide variety of items that would make great gifts, like a collection of natural baby products, non-toxic pet care items, hemp products and a unique collection of recycled art frames and books.


Neel says her biggest challenge as a business owner is that a small budget for marketing limits her ability to inform consumers. "People don't know these [environmentally-friendly] products exist. They don't know that they have a choice between these products and stuff that is really toxic and harmful," Neel said.


"Small companies like this are the wave of the future," Neel continues. "And it's important that as they grow, they don't 'grow out' of the ethical concerns about protecting the environment simply to make a profit."


Neel also believes that by buying products from these kind of small companies, you are also making a choice as a consumer to support environmentally-minded businesses. "You're not just buying a product, you're also encouraging a socially-committed business and helping it grow."


The following items are available EnvironGentle, located at 246 N. Highway 101 in Encinitas. For information, call (619) 753-7420.
Natural Dyeing Kit ($19.50) This fun and educational kit is a great way to explore the secrets of dyes found in nature. Kids or adults can experiment with creating natural colors in fiber yarn while learning about useful plants and their history.
Odor-Free Sweet Scoop Cat Litter ($7.95) Made of 100% wheat, this cat litter is scoopable and provides natural odor control. It is also environmentally-friendly during disposal.
Recycled Gift Wrap ($4) Printed with soy ink on recycled paper in biodegradable plant fiber cellulose. Artistic prints and bright colors.
Foundlings Stuffed Animals ($15-$24) These adorable animals are created with 100% U.S.A.-grown organic (pesticide-free) unbleached cotton.
Tree-Free Eco Paper ($3.95 for 50 sheets of paper) This cream-colored paper is 50% hemp and 50% straw- no wood fiber is used. The paper goes through an acid-free and chlorine-free production process.

Terra Nova Imports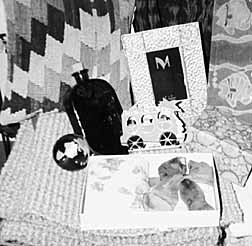 aurel Buerk, the owner of Terra Nova Imports, wanted to open a store that reflected her interests. She wanted to combine her love of different cultures with an eco-friendly social consciousness in a store with a museum-like display.


Almost all the items at Terra Nova Imports have tags that describe where the item came from, how it was made and how the product benefits the environment. Reading all these tags is an educational experience - much like walking through a museum.


Laurel encourages a cooperative effort with people of different cultures by encouraging artistic expression through recycled and non-toxic material. One such item is a Brazilian box made of vines. Through cooperation with the Brazillian Family Assistance Service, a program was developed to put street kids in school and teach them a craft. As they are learning how to make exquisite vine boxes, they are guaranteed food and shelter.


Another example of a cooperative effort is with the store's selection of Haitian "drum art," a folk art created by the people of Haiti using empty juice drums recycled from Florida. The drums are cut, shaped into whimsical designs and painted with vivid colors.


The store carries an inventory of unique housewares, gifts and home accessories that changes often. Expect excellent customer service at Terra Nova Imports, including special orders of various items. The following list of gifts are at Terra Nova Imports, located at 257 N. El Camino Real, Ste. F in Encinitas. For information, call (619) 944-2948.
Handcrafted globe ornament ($5.99) Skilled artisans in China created this unique, brightly colored ornament, which is made of wheatstraw fibers.
Rustic Fish and Cat Windchime ($19.99) This whimsical design is of a cat trying to catch three fish. Handmade by Indonesian villagers, the wind chimes are made of recycled scrap metal.
Tapestry Pillows ($34.99) Created from fragments of kilam rugs, these attractive pillows are colored by natural dyes.
Handmade floral stationery ($12.99) Patterned after ancient Chinese papermaking techniques, this organic recycled paper is flecked with bits of colorful flowers.
Recycled glass bottles ($8.99) Created in Spain, these bottles come in vivid primary colors and many different shapes.

Earth Support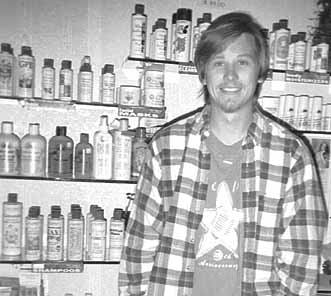 honda Hilland and Ken Hedman became involved in environmental issues while they were students in San Luis Obispo. Rhonda became accustomed to buying and using environmentally-friendly and non-toxic products, and when she moved to San Diego, she realized these products were very difficult to find.


Rhonda decided to open Earth Support, a store dedicated to organic, recycled and eco-friendly products, and make these items available to San Diegans.


Ken recently joined Rhonda as the manager of the store. "We're here to help inform people that there are alternatives to chemical products. Many people just don't know about all the poisonous stuff in the things they buy," Ken said.


There is a growing environmentally-aware market, however. "The more educated people become, the more they'll want these products," said Ken.


The following products are at Earth Support, located at 4655 Park Ave. in University Heights. For information, call (619) 297-7451.
Life Tree cleaning products (under $10) All of these products are premium-quality, biodegradable, vegetable-based and contain no caustic ingredients or phosphates). Select from Premium Dishwashing Liquid, Premium Laundry Liquid, Fresh & Natural Bathroom Cleaner and All-Purpose Spray Cleaner.
Deja Shoes ($40-$70) Deja is the first company to make shoes from 100% recycled materials like soda bottles, milk jugs, magazines and cardboard, tire rubber and recycled foam. Deja shoes are stylish, comfortable and extremely durable.
EarthBath Natural Pet Shampoo ($7.69) This 100% biodegradable shampoo contains no phosphates and is animal cruelty-free.
Rainshowr Shower Filter for Chlorine Removal ($42.95) Removes 90% of chlorine from tap water and protects sensitive skin from dryness. Comes in a water and energy-conserving head.
Clean Power for Laundry ($58) Three activated laundry disks in concentrated form will last up to 700 washes.

The Green Store

he Green Store was opened on Earth Day, 1989, by Colleen Dietzel and Kip Krueger. Both were active in the environmental and peace communities and wanted to create a vehicle to spread the word. "I belonged to a lot of groups," says Colleen, "and I wanted to share it. It's hard to get the information out; most stores won't put a poster in their window."


The Green Store was opened as an information clearinghouse and "public library" of environmental publications and information - a function it still serves today. To help support their nonprofit efforts, they sell a modest selection of eco-friendly and environmental/peace/social justice message products,


The Green Store is located at 2232 Sunset Cliffs Blvd. in Ocean Beach. The following are some of the products they stock. For more infomation, call (619) 225-1083.
Photoelectric Smoke Detector ($29) contains no radioactive materials, as do most smoke detectors.
Hempstead hats, wallets and fanny packs ($15 t0 $25) are all made with natural hemp fiber.
World Wildlife Fund stuffed animals ($20 and up) represent endangered species, support this important environmental organization.
T-shirts, bumper stickers, calendars, buttons and posters with environmental, peasce and social justice messages are perfect for the activist on your shopping list.

Gifts from the Green Mainstream

ith a little extra effort, you can find many other green gifts for Christmas at mainstream stores. Sometimes it helps to ask a knowledgeable salesperson which items he or she recommends. Often you may have to roam through the aisles on your own in the search for environmentally friendly gifts. When you do find items like the ones listed below, be sure to tell a friend! Making green product choices is an important step towards living a healthy life in a protected environment.
Knowledge is power: book choices

We found these books at Bookstar; check them out ast your local bookstore.
Earth Child: Games, Stories, Activities, Experiments and Ideas About Living Lightly on Planet Earth, by Kathryn Sheehan and Mary Waidner, PhD ($16.95, Council Oak Books) An eye-opener for adults and children alike, with lots of facts, games, recipes and activities for preschool and elementary kids. Chapters include Wonders in a Garden, Trees are Terrific and The Circles of Day and Night.
The Recycler's Handbook, by The Earthworks Group, part of the Simple Things You Can Do series ($4.95, Earthworks Group). A practical, entertaining, easy-to-read guide that offers details on how to make recycling a part of your daily life. Includes tips on how to find a recycling center, setting up a program at your workplace, how to recycle items like junk mail, light bulbs and milk jugs.
The Garbage Primer: A Handbook for Citizens, by The League of Women Voters. ($12.95, Lyons & Burford) This book describes the garbage problems we face today, solutions now being implemented by the government and specific recommendations for how concerned citizens can take action.
Healing the Planet: Strategies for Resolving the Environmental Crisis, by Paul R. Ehrlich & Anne H. Ehrlich. ($13.95, Addison-Wesley Publishing Company) The authors provide a basic global ecological education for survival into the next century. The book offers in-depth coverage of several environmental issues, including global warming, overpopulation and pollution.
Clean & Green: The Complete Guide to Nontoxic and Environmentally Safe Housekeeping, by Annie Berthold-Bond ($8.95, Ceres Press). Provides 485 ways to clean, polish, disinfect, deodorize, launder, remove stains and even wax your car without harming yourself or the environment. The book offers consumer tips to buying environmentally friendly products.
How to Save a River: A Handbook for Citizen Action, by David M. Bolling ($17.00, Island Press). This is the River Protection Campaign's definitive guidebook. Examples prove that ordinary citizens do have the power to create change when they get organized. Describes how to form an organization and raise money, plan a campaign and build public support for river protection.
Sustaining the Earth: Choosing Consumer Products That are Safe for You, Your Family, and the Earth, by Debra Dadd-Redalia ($15, Hearst Books). All the information you need to assess the environmental pros and cons of everyday products, including food, clothing, appliances and cleaning products. Helps readers distinguish between products with real environmental benefits and those with misleading "green hype."
Eco-Sanity: A Common-Sense Guide to Environmentalism, by Joseph L. Bast, Peter J. Hill and Richard C. Rue ($22.95, Madison Books). Easy-to-read and loaded with facts, this extensively documented book offers authoritative summaries of major environmental issues like acid rain and toxic chemicals. Offers tools for change, including a 40-point plan for action for the future.
The Voice of the Earth: An Exploration of Ecopsychology, by Theodore Rosak ($13, Simon & Schuster). The author introduces the new field of ecopsychology, which studies the relationship between the individual and the earth. The book weaves together science, psychiatry, poetry and politics to explain new ways of thinking about ourselves and our world.
Dictionary of Environment & Development: People, Places, Ideas and Organizations, by Andy Crump ($16.95, The MIT Press). This concise reference guide covers ecological processes, such as desertification, financial and agricultural terms, international treaty organizations and much more.
A better body - naturally

Body care products make excellent practical gifts, and many organic, non-animal tested ones are available. These items were found at Bath & Body Works.
Shower Gel ($7.50) This mild moisturizing liquid is available in scents like Seaspray and Vanilla Bean. Created using organic elements like aloe vera, hops, rosemary, pine tree and lemon extracts.
The Happy Massager ($12.50) A simple object of solid wood construction can be used in place of electrical massagers. Soothes away tension in the back, neck and shoulders.
Loofah Body Scrub ($8.50) Offered in delicious scents like Pineapple-Coconut, Green Apple and Tangerine, this organic cleanser polishes away dead skin cells while it cleans, moisturizes and makes skin feel super-soft.
Mesh Sponge ($9.00) This handmade recyclable plastic-mesh sponge can be used with soaps or scrubs. Available in many bright colors.
Body Splash with Aloe Vera ($10) Stimulates and cools the body. Scented with juniper and aloe. Splash on after a bath or shower.
Use your imagination: toys & games

These gifts for the children on your list are located at the Imagination store.
The Bug House ($4.95) A safe, easy-to-hold container for insects that encourages natural curiosity. Lets bugs breath freely.
Animal Habitats Game ($6.95) For ages 6 and up, this game focuses on different environments around the world and the animals that have adapted to those environments. Teaches children appreciation and desire to protect many species of animals.
Squeeze Earth ($3.95) Kids can have the whole world in their hands with this soft, round, squeezable toy.
The Sierra Club Game ($19.95) The family game of adventure and exploration (ages 8 to adult). Lets you explore Alaska to Argentina in 20 minutes. Swim, run, crawl, or fly your way across the Americas. Features breathtaking Sierra Club photography.
The Incredible Paper Making Kit ($16.95) Recycle junk mail, newspapers, letters, magazines into usable paper in 30 minutes. Create all colors and textures of unique cards, notepaper, invitations, etc. The kit includes screens, confetti, glitter and instructions.
Nature at its best

Products that celebrate nature encourage care for the environment. These can be purchased at The Discovery Store.
Tarantula Puppet ($30) This unusual, beautifully crafted puppet has a tale to tell. Comes with a short list of facts and a brief story about animal behavior.
Rainforest Tie-Animal Print ($27) Combines bright colors and the luxury of silk with a message of social responsibility to protect the animals of the rainforest.
Suncraft Field Kit ($12) Makes sixteen prints using sunshine and water. Create lovely botanical prints for stationery or gift wrap with unique photographic-type "shadows" in minutes.
Songs for the Wild, by Steven Pasero with Christopher Bock ($16) A compelling array of original compositions on compact disc dedicated to the preservation of endangered species.
Sierra Club Healthy Planet Holiday Cards ($10) Beautiful Sierra Club photos printed on recycled material send a great holiday message. Proceeds from the sale of the card go to support the efforts of the Sierra Club.
Green thumb gifts

Shopping for the green thumbs on your list can be easy. In addition to items found at your local nursery, we found these items at Cost Plus.
Gardening Tools ($1.99 each) These basic gardening tools have a sturdy construction and solid wood handles for years of use.
Green Watering Can ($16.99) The clean, attractive design of this traditional watering can will delight the gardener on your list.
Moss and Twig Birdhouse ($10) Created in the Phillipines for our feathered friends, this unique birdhouse is created with organic materials and will blend into your environment.
Mediterranean Herb Garden ($12.99) A self-contained kit with all the elements you'll need to create a thriving kitchen herb garden of oregano, basil and marjoram. Comes with a wooden planter, the finest quality herb seeds, organic potting soil and directions for planting.
Tropical Rainforest Houseplant Seeds ($4.99) Exotic rainforest plant seeds include palms, vines and trees that are known for colorful flowers, luxuriant foliage and exquisite fruit. Packets include individual seeds like Tropical Amber, Fiery Powder Puff and Lipstick Tree.


Home sweet home: water and energy-saving gifts

These products are good for the environment and will save money all year round. These may be found at Home Depot or your local household supply store.
The Incredible Head - Europa Supreme ($9.99) This watersaver showerhead saves up to $250 per year on energy bills for a family of four and saves up to 70% in energy and water. Great for kids who like to take long showers, makes hot water last longer.
Maverick- The Next Generation in Water Conservation ($13.98) This water-saving system converts existing sprinkler heads to a 12-zone drip irrigation system. Saves up to 70% over conventional sprinklers. Efficient distribution of water goes directly to plant's roots. Ideal for proper watering of trees, shrubs and ground cover plants.
Lime Lite ($3) This high-tech nightlight is made of a lighting material that is cool to the touch, so there's no danger of little hands getting burned. The light is also safer for children because it measures a slim 1/4 inch, so it is difficult for kids to pry it from the wall, reducing the risk of electrical shock. This little light also operates 24 hours a day and uses less than 2¢ of electricity per year. Casting a soothing green glow, it will never burn out.
Earth Light Energy-Saving Bulb ($16.98) This fluorescent bulb has 75 watts of light using 18 watts of energy. A single Earth Light bulb operated over its lifetime in place of a regular 75-watt incandescent bulb offers $57 savings in energy costs and 500 pounds less coal consumed for generating electricity. For use with table lamps, ceiling fixtures and outdoor fixtures.
GreenPlug Electricity Saver ($29.95) for use on either a washer/gas dryer or refrigerator/freezer) This ingenious electronic device uses built-in computer circuitry to reduce electricity use and prevent energy waste. The patented Ideal Voltage Controller monitors energy needs of a refrigerator/freezer or washer/dryer and regulates incoming voltage so that the appliances' motors receive only the electricity required. GreenPlug comes with a built-in surge protector and offers a saving of $20-$40 savings per year.
Food for thought

Everyone eats, making these gourmet food items a natural. These items are stocked at Boneys.
Dried Black Chanterelle Mushrooms ($5.99) Harvested wild, these 100% natural mushrooms have a unique, delicate flavor. They contain no preservatives, no cholesterol and no fat. Add them to pastas, rice, veggies or casseroles for a gourmet treat.
Michelle's Natural Thai Spice Angel-Hair Pasta ($1.99) Organically-grown of durum wheat, this tasty pasta is hand-rolled and folded and cooks in two minutes or less. So flavorful, it doesn't even need sauce.
Earth's Best Baby Food (.62¢) This reasonably-priced baby food is certified organically grown and processed and contains no added sugar, salt, fillers or preservatives. Available in many yummy flavors like Plums, Bananas & Rice or Corn & Butternut Squash.
Fabulous Vinegars ($2.49) Fruit, herb and berry vinegars are made from carefully selected organically-grown ingredients. Flavors like Rosemary and Opal Basil are great for marinades, salad dressings or main dishes. The family-run business that creates these vinegars promises part of the profits will go to Earth causes.
Fruit & Veggie Wash by Allens Naturally ($3.49) Formulated to remove wax, oily pesticides, soil and chemicals, this concentrated formula is concentrated for economy. The biodegradable liquid is free of perfumes and dyes.
How does your garden grow?

More green gifts for your gardening friends. We found these at Nurseryland.
Melnor Time-A-Matic Automatic Water Timer ($13.99) Designed to save time, water and money, this timer delivers the exact amount of water your lawn or garden needs, regardless of water pressure. Timer shuts itself off automatically so you can set it and forget it. Made of long-lasting, high-impact materials, the timer attaches to any faucet or hose.
Weed-Proof Porous Landscaping Fabric ($13.99) This fabric prevents weeds without the use of hazardous chemicals. It's better than black plastic, because its porous design allows water, air and nutrients to penetrate the soil (black plastic can create fungus and disease). Simply lay down the fabric, cut holes for plants and cover the top with an attractive mulch like bark chips.
Garden Gourmet Backyard Composter ($79.99) Take environmental action and reduce curbside waste with this small composter. Throw in everyday garbage (eggshells, coffee grinds, vegetable waste, dead leaves) and take out valuable compost to enrich your garden soil. Constructed from 100% recycled materials, this three-foot tall composter has adjustable air vents and a modular, snap-fit design.
Natural Enemy Scarecrow ($6.99) Choose a Giant Six-Foot Snake, a Great Horned Owl, or a House Cat to help protect your trees, bushes and vegetables from birds and other pests. The realistic inflatable vinyl design is safe and humane and will not harm garden pests. Also can be used for rooftops, window ledges, sailboats, etc.
Dalen's Professional Bird-X Protective Netting for Fruit ($6.99) This large net drapes over trees, gardens or vine crops to stop thieving pests. The easy-to-use 7' x 20' polypropylene mesh is safe and humane.
Sure-Fire non-chemical products: * Aphid Whitefly Garden Trap for Flying Insects ($5.99) Sticky trap is safe, non-toxic and odorless. * Teflon Insect Barrier Tape ($9.99) Fire ants and other crawling insects can't crawl over slick surface. Protects houses, decks, trash cans, etc. * The Bug Charm ($7.49) Kairomone attractant simulates the scent of aphids, luring ladybugs, lacewings and other beneficials with the scent of their favorite food. As they are drawn to the area, the beneficials provide natural control over harmful garden pests.
Safer® brand naturally-derived, low-impact products: * Garden fungicide for flowers, fruits and vegetables ($12.99) Controls powdery mildew, blackspot, leaf spot and rust with a sulfur-based formula. * Insecticidal Soap Concentrate ($9.99) Kills aphids, mealybugs, whiteflies and mites. * Houseplant Insecticidal Soap ($6.99) for safe, non-toxic use around the home on houseplant pests. * Caterpillar Killer ($9.99) Uses a concentrate of a natural bacteria, Bacillus thuringensis or B.t.
Organic Seeds-"The First Link in a Safe Food Chain" ($1.99 each) These seeds are grown without chemical fertilizers or pesticides and are certified organic. Many seeds are heirloom or traditional plants that have adapted to the challenges of evolution and been selected by generations of human survivors. Seeds include: Aztec Tobacco-Jasmine Scented, Turkish Orange Eggplant, Greek Oregano, Gloriosa Sunflowers, Nematocidal Marigold and Faro Quinoa.
200 Live Earth Worms ($10.00) It may seem odd to give someone a can of worms for Christmas, but the avid gardener on your list will recognize the value of these little creatures. The worms enrich and aerate garden soil in a way that even the best chemical fertilizers cannot, because the odorless castings retain moisture, don't leach out with watering and are released slowly. The garden's production goes up, the color is better, and fruits and veggies taste better with this valuable addition.