hen someone is described as being "sprawled out" it usually means that he/she is taking up more than his/her fair share of the couch. Today, the word sprawl is used to describe another kind of inequity. "Urban sprawl," the conversion of acres of farmland into acres of outlet malls, parking lots and other urban uses, although economically exciting, is environmentally frightening.

Daniel McGrath, Coastal Business and Environmental Specialist for Illinois-Indiana Sea Grant and a Fellow at the University of Illinois at Chicago's Great Cities Institute, has been studying the urban sprawl patterns of the top 20 coastal metropolitan regions ranked by population. Using population statistics from the 1990 US Census and urban land area data from the past five decades, McGrath has arrived at a forecast for the year 2025. Assuming the current trends in average population density and land use continue, the forecast doesn't look good.

McGrath predicts, "Given that the nation's top 20 oceanic and Great Lakes coastal metropolitan regions are likely to increase their population by an additional 32 million people, by the year 2025 the 'urban footprints' of these 20 regions are likely to expand by 46%, or from about 20,000 square miles to about 29,000 square miles." That's an additional 9,000 square miles, or about 5.8 million acres, that today is either agricultural land or open space. For comparison, this increase in land area is roughly equivalent to the current total combined urban land areas of the New York, Boston, Chicago, Los Angeles, and San Francisco metropolitan regions.

And, the reality of urban sprawl over the next 25 years is even worse since Portland and Los Angeles were excluded from McGrath's final forecast. These two cities have factors which make their future difficult to predict. "Portland has a tight urban growth boundary in order to limit development," says McGrath, "and Los Angeles has the physical barrier of the mountains as well as restrictions on land development which put endangered species at risk."

It's also important to note that McGrath's forecast does not include the nearly 100 smaller coastal metropolitan regions currently experiencing a boom in growth as well, nor does it include the many large, non-coastal cities in the United States, like Atlanta, Denver and Nashville.

Increases in real income (that is, income which has been adjusted for inflation) and advances in the technology of transportation over this past century are major factors contributing to urban sprawl, according to McGrath. On average, since 1950, US coastal cities are 100% larger than they would have been if there had been no changes in real wealth and transportation technology that determine urban land area. Put another way, since 1950, nearly half of urban land area growth has been determined by technology factors rather than by population.

"We've spread out further, continuing to make the trade-offs between urban amenities and the cheaper land that suburban locations provide because we have had the means to do so - both in terms of wealth and technology," says McGrath. Stated simply: people want to live and work in or near cities; and, because of better, faster transportation options today, people can continue to demand semi-rural residential locations while still maintaining a reasonable commute-time to work.

McGrath fears that even a comprehensive strategy is unlikely to make a dent in the wave of urbanization facing US metropolitan regions. "The private development industry will likely continue to take advantage of cheaper land opportunities at the urban fringe, as it has since World War II," continues McGrath, "subsequently putting more farmland and open space at risk."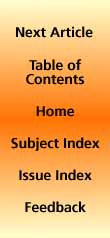 Although the future may look somewhat cloudy for these coastal communities, McGrath adds that there are efforts being made to change the forecast: "In order to help coastal communities deal with these pressing problems, National Sea Grant has recently initiated the Coastal Community Development Program. This new initiative will focus Sea Grant research and outreach on the issues of sustainable coastal development and land use change guidance throughout the Sea Grant network."

But McGrath doesn't sugar coat the future either. He says that if an effort to change this trend in urban sprawl does not happen soon, our metropolitan regions will continue to fight to fix the problems imposed by unbalanced, market-driven urbanization after the fact and we'll wind up losing our natural capital and species diversity forever. McGrath concludes, "If cities continue to sell land to the highest bidder and undervalue our natural capital, they'll always be trying to solve problems postmortem."

Maybe at that point, we won't even have a "couch" to sprawl on.


For more information contact: Daniel McGrath, Coastal Business and Environment Specialist for Illinois-Indiana Sea Grant at 312-355-1276, or visit the Illinois-Indiana Web site at www.iisgcp.org/research/cbe/2025forecast.htm.

The Illinois-Indiana Sea Grant College Program is one of 30 National Sea Grant College Programs. Created by Congress in 1966, Sea Grant combines university, government, business and industry expertise to address coastal and Great Lakes needs. Funding is provided by the National Oceanic Atmospheric Administration (NOAA), US Department of Commerce, Purdue University at West Lafayette, Indiana, and the University of Illinois At Urbana-Champaign.