n Earth Day in April, millions of people look to connect with some thing meaningful to do for the environment all the other days of the year. Each year, more than 60,000 visitors and 200+ exhibitors supported by 400 volunteers make that connection at San Diego EarthWorks' EarthFair, in San Diego's Balboa Park. This year marks the 12th annual EarthFair, to be held on April 22 (Earth Day) from 10am to 5pm.

"We intend EarthFair to be an inclusive, broad-based environmental forum," said Chris Klein, the event's senior production manager since 1990. "Of course, we have exhibitors representing the mainstay environmental causes: habitat protection, clean water, clean air... healthy ecosystems. But we also include organizations that contribute to our quality of life and a planet that works for everyone. So you'll also find recycling, animal protection, alternative medicine, peace, alternative transportation, energy and nature outings groups."

The fair's regular features also include a popular Children's Area, with hands-on activities for kids, 5 stages of entertainment, an Earth-friendly (vegetarian) food area, and Health and Technology Pavilions.

At 10:30am, there will be a parade of alternative fuel vehicles through the park. The vehicles - everything from electric subcompact cars to natural-gas powered trash trucks will also be on display. The vehicle parade will be followed by the Children's Earth Parade, with youth representing their hopes for the planet (e.g., dressing up like their favorite endangered species).

Originally conceived as a one-time event to celebrate the 20th anniversary of Earth Day in 1990, continuing public demand for this environmental forum and celebration of the Earth has made EarthFair a San Diego institution.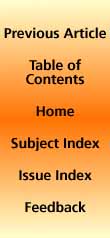 The EarthFair, the country's largest annual environmental fair, is planned and produced by 400+ volunteers - people just like you. With only one paid staff member, citizen participation is the heart and soul of the event. If you'd like to help give a party for 60,000 of your closest friends, why not spend the day (or part of it) putting on EarthFair? If you're interested, come to one of Earth-Works' Volunteer Introduction Meetings. Currently scheduled meetings include:
Saturday, February 17 - 10 am
Linda Vista Library
2160 Ulric St.

Wednesday, February 28 - 6:30 pm
Pacific Beach Library
4275 Cass St.

If you can't make one of these meetings, check our website, www.earthdayweb.org, for other dates. You can also sign up to volunteer on-line. Volunteers are also needed for EarthWorks' other benchmark event, the VIP (Very Important Planet) Reception, Silent Auction & EARTH Awards, held on Thursday, April 26. Please see our website for details, or call our 24-hour info line: (858) 496-6666.

For more information on Earth Day projects, to volunteer or contribute, visit www.earthdayweb.org or call (858) 272-7370.